WELCOME TO
Sparkling House Service
TELL US ABOUT YOUR HOME
We won't share your personal information with anyone


Dependable, Professional Cleaning with a personal touch! I'm affordable and ready to begin
Free Estimates
Insured & Bonded
Satisfaction Guaranteed
Cleaning Gift Certificates Available
Background Checked Employees
Why Hire Us, Families love that they can trust us to truly care for their homes

Safety First - We rigorously vet all of our cleaners who undergo identity background checks and reference checks
 When you hire us, trust that your home will be cleaned your way.

We use eco-friendly, non-toxic product and recognizable brands for tough cleaning. We don't use anything that would be harmful for your family, or your pets.

Outstanding Services and Products
ABOUT
Green Cleaning Services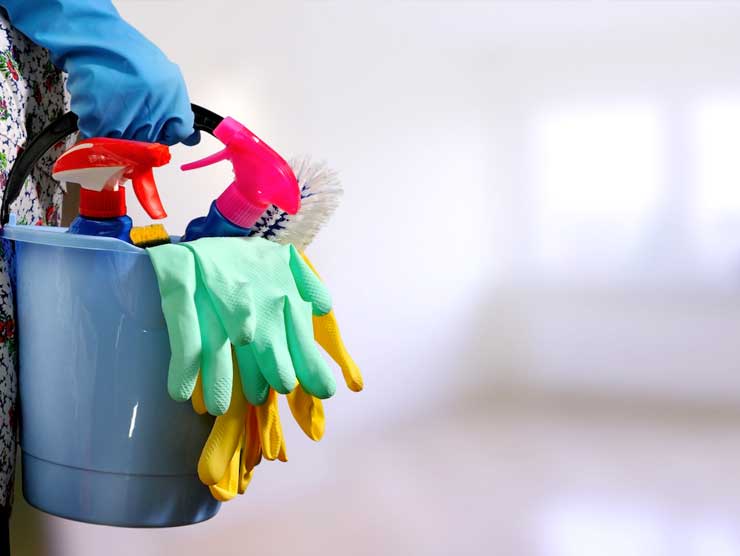 ECO FRIENDLY
Provided When Requested At No Extra Charge!
Sparkling House Service is proud to offer green cleaning services.
You may not think about this very often, but you are frequently exposed to a large variety of
non-eco friendly cleaning products throughout your day.
Numerous cleaning products are used on nearly every surface in your home/office, from the kitchen and bathrooms to the floors and furniture.
Many commonly used cleaning products are petroleum based, and in addition to their negative environmental impact, they can also be harmful to you and your family. Children, the elderly, and pets face the greatest risk from toxic cleaning products. That's why a green cleaning services with eco friendly products is an ideal option for an effective and safe house cleaning.
If you suffer from allergies to chemicals contained in regular cleaning products, then in addition to being an eco-friendly choice, green cleaning services are also the perfect option to protect you from those nasty allergic reactions.
RELIEF! Is just a phone call away Get your life back Let me clean your House!
All supplies and equipment provided
Same cleaning person each time
Regularly scheduled or one-time cleaning
DEEP CLEAN (First Time, One-Time, or Special Request Cleaning)
It is presumed that the home will be in order and somewhat picked up to facilitate heavy cleaning
The Fine Print
We cannot move furniture, but we will try to reach any visible places either by hand or with an extension duster. Cleaners are not allowed to step higher than a 2 step stool.
Some homes have at least one chandelier or vaulted ceiling fan that we cannot reach by hand.
We cannot guarantee the results of mini-blind cleaning. Excessive build up may require an additional charge.
Please allow for some dust resettlement after we leave, we try to limit the dust in the air but cannot prevent this entirely.
Cleaning are by appointment only. If we are unable to gain access to the home or are turned away at the time of cleaning, there is a $45.00 fee
We do not provide laundry services.
Places Work
Serving: Salisbury, Concord, Charlotte, Greensboro & Surrounding areas
Amy, Cleaning Specialist
I worked for Merry Maids from 2003 to 2006 in Upper Darby Pa. I have cleaned the house of the owner of the Philadelphia Flyers Ed Snider. Also some of the Philadelphia Eagles players. I am originally from Havertown, PA I have also done some cleaning at different places like Hotels and Banks. I am committed to high standards of service, and I enforce stringent quality assurance standards. I am bonded and insured, and I use environmentally responsible and sustainable cleaning products. So I decided to move to North Carolina to start a new chapter in my life by starting my own cleaning business.
16 Years Experience in Cleaning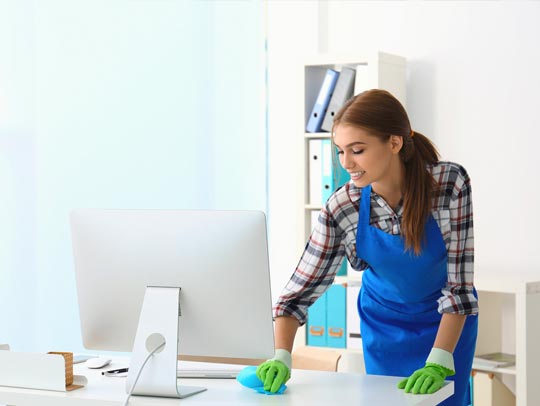 Ed Snider's Home I Cleaned
Holiday Cleaning
When the holidays approach, will your home be ready for guests? Amid all the joy and celebration, holiday cleaning can put a serious damper on the festivities.

Don't Let Holiday Cleaning Ruin the Fun
Who wants to scrub floors and toilets when there are parties to plan? Unfortunately, a clean home is a requirement for entertaining. You can't have guests come over to a filthy house —or even one that isn't cleaned top-to-bottom, if you want to keep the mood festive.
Sparkling House Service can simplify your holiday cleaning at a great value. Get ready for the best holiday season yet, when you welcome family and friends to your pristine home full of holiday cheer.

How to Get Holiday Cleaning Done Right
Sparkling House Service is already a trusted name in home cleaning services. Now, during the holiday season, let us make sure your home is holiday-perfect, so guests ooh and ash from the moment they hit your foyer until the last glass of eggnog is passed around. Here are some the finishing touches our holiday cleaning service can bring to your home:
• Dusting, scrubbing, and polishing of entryways and foyers that result in grand holiday entrances.
• Clear, streak-free windows, which are great for showing off indoor and outdoor decorations, as well as seeing guests as they arrive.
• Impeccably clean stairs that allow guests to notice your holiday décor — garlands and other ornaments — and make slips and falls less likely.
• Immaculate kitchens with pristine appliances, faucets, and fixtures, where guests can gather around perfectly clean serving areas.
• Welcoming, clean bathrooms that you aren't ashamed to let guests see and use.
Entertaining involves a lot of cleaning, especially if you have a larger home. Our friendly, professional maids can help guarantee your party is the one everyone talks about season after season.

Get a Great Value on Holiday Cleaning
It's never too soon to start planning a holiday-perfect home. While you could buy the cleaning supplies yourself or toil over fixtures and floors during the weeks leading up to your favorite holidays, it's so much easier to let Sparkling House Service do it.
We give you back your time and peace of mind, so that you can focus on friends and family, like you should this time of year.
Move in/Move out Cleaning


Move In / Move Out Cleaning Services
Moving is a big job. In fact, many people say that moving is one of the most stressful and exhausting life experiences. Getting your things in order, changing your address, scheduling transportation and moving services, perhaps changing school systems or going through a simultaneous career adjustment - it can all present a massive amount of work. On top of it all, you have to make sure the home you're leaving is clean (either to get your security deposit back for your apartment or to help ensure your house can sell) and that your new home is ready for move-in day.

This is where we come in and can help you remove one burden from your to-do list.

Let the Sparkling House Service remove the burden of pre and post move cleaning from your to-do list. By nature, moving is messy. Our cleaning specialist can make sure that your new home or the one you're leaving looks spotless and sparkling with our move in and move out cleaning services.

Life Is Short. Let Us Take Care of the Cleaning!
Enjoy your move more by hiring Sparkling House Service! We are trained and equipped. As part of our commitment to environmentally friendly cleaning practices, we use only environmentally responsible and sustainable cleaning products on the homes we clean.

More reasons to choose Sparkling House Service

How much dust is safe for your body?


After that Than snap, it got me thinking of dust. You are dust and unto dust you shall return. when we are in our homes and our jobs you have one thing for certain, it's gonna get dusty. Even if you take a few extra steps dust will always find a way to get in. Even if you don't use that room that much, dust is pretty much everywhere, so should you be worried?
Why do you need to clean if its gonna get dirty anyway mom? If you heard this phrase before and got infuriated don't worry, you are not the 1st or the last one. Dust is not only dirt, it is a complex mix of many things, even live creatures. This is a microenvironment. It's mainly a mix of degradation of living things, like your skin. Every day we drop some and these dead cells combine with other external things and form dust. Dirt from outside, little hairs from you or your pet, and the result is a fine dust layer.


Some studies indicate that up to 60% of the dust of your house comes from the outside. This is from the smoke from cars, dead animals, degradation of plants and any organic material actually. So the rest comes from you.
If you are a smoker you will realize that the amount of dust in your house is usually greater than from other people. This is because the smoke is not only gas, its solids that burn and left behind little particles, like car engines. So any fire produces dust. You can see this after a barbecue grill is usually covered in dust. So this is not a new thing. Dust is older than humanity, and when we don't exist, you can be sure that dust will exist.


So, for something like this you could think that it could be dangerous for you. It's dead organic material. Sounds risky. But is it?
Studies have found that it could get dangerous, it all depends on you and how often do you clean. If you haven't cleaned in years it could be really dangerous. Dust could be from anywhere and there is a risk it could be toxic. So, the longer it goes on, the more toxic it becomes.
Don't panic! Probably every corner of your house is dusty, don't see a monster where there isn't one, it's not dangerous if your place is dusty. Only in places that haven't been cleaned for a very long time is it dangerous. The best thing you can do after a vacuum is to use a microfiber cloth. These cloths are excellent to use against dust, you can buy them in bulk and really cheap, so you can save big bucks there because they are usually reusable. The vacuums are another great tool to keep your house dust free.
The recommended guideline to keep your house safe and healthy is to dust once a month. This avoids a big percentage of health problems related to dust, such as asthma, bronchitis, and emphysema.
A clean home is a healthy home.
When you schedule us for a consultation, the price to clean your home is based on many factors. The size of your home, frequency of cleaning, number of pets, level of clutter, and your floor surfaces, are some of the elements that can influence the cost of your cleaning.
You can be confident that we'll arrive on time with everything needed to get the job done right the first time around. We want to exceed your expectations, but if you're not satisfied, we can re-clean anything you want at no charge.
Fixed House Cleaning Scope & Fee
If we visit you for an in-home quote, then we normally provide separate quotes for an Initial Clean, Weekly Clean, and 2-Week Clean. We can give fixed prices in such instances because we discuss and agree on the scope of work, assess the current condition of your home, and forecast the future condition of your home as best we can.
If you have a fixed quote, we're never going to charge you more than we've quoted, without agreeing to a different price in advance.
When giving fixed quotes, we base quotes on our best price per man-hour for recurring cleaning assignments applied to our estimated time to clean your home. If you want a fixed price, then call us to arrange an appointment for an in-home quote.
Hourly House Cleaning Fees
If you wish to arrange service by phone without an in-home quote, then we'll ask you some questions to develop a rough estimate of how long it might take to clean your home, and quote you an estimated fee over the phone, based on an hourly fee of $20 to $40 per person per hour.
Most quotes by phone are hourly. However, you can agree to a maximum time limit and you can specify some priorities, if you wish to limit your total fee. So it's possible to limit any assignment to a maximum limit when booking by phone.
What's included in our Estimate? Just Click Here
Deep Clean
On average, a deep clean costs between $170 and $340, depending on the size of your house. Standard routine cleanings after that initial visit typically cost between $96 and $150.
House Cleaning
If your home has many rooms or stories, it could be towards the high end, if not higher than this estimate. Research shows that the average hourly cleaning rate for Sparkling House cleaning services is between $20 and $40 per person per hour.
A 3-bedroom 2000 square foot home costs $140 to $240
a one-bedroom apartment starts at $80 to $110.

Cleaning Specialist
Business Owner Amy Dukes
Experienced & Committed Management
The owner are the manager. The manager are the owner.

You are unique and so are your house needs
Through experience you know that having a consistently clean home takes a load off of your shoulders. Hi, I'm Amy and I own Sparkling House Service I know EXACTLY how you feel. So much in fact that I designed my entire company around my customers super busy, insanely crazy lifestyle. That's why we have always offered free consultations either during the day or after hours for anyone looking to make their a bit more bearable. After all, every minute we save the customer is one more minute they have each day to spend with their family and loved ones. I also save my customers hours and hours of hard work by providing the best cleaning service in town. Get back the time you want by choosing the cleaning you need. I offer you only what you need. You choose what rooms and services you want in your home and I will customize your experience. Your satisfaction is important to me!
I, your cleaning specialist guarantee that you will be satisfied with the quality of my home cleaning services. No more time spent cleaning the kitchen, bathroom and all the other areas of your home. Your life would be transformed instantly! If that's what you are looking for then call us today.

Reclaim Your Time... You've Worked Hard Enough... Come Home and Relax!
________________________________________________________________________________________________
Business co-owner Ernest Dukes
Marketing / Advertising & Operations Manager


CREED
To be the leading residential cleaning company built through:
Empowered employees
Delivering good service for our customers
Training Employees
S.H.S. training is not for everyone
It is designed for house cleaners willing to in vest in themselves and willing to complete the lessons to become certified.
We work HARD but we have FUN
NOW Accepting New Clients
We work with landlords that's getting home's and apartments cleaned up for new tenants.
Are you happy with your current service, looking for a cleaning service that strives to go the extra mile? or who does NOT cut corners or rush through the cleaning process.
NOW Taking applications looking for qualified cleaners
This is a part time job with potential for full time position.
Self-motivated employee to assist in cleaning homes.
Experience: Cleaning 1 year (Preferred)
License: Drivers (Preferred) reliable transportation
Must be pet friendly, Speak English, Mobile phone (text & voice)
Vehicle with up to date insurance Check Here for Application
Houses
Residential Cleaning Services
When you hire us for your house cleaning, you will have the most complete, most thorough professional housekeeping services available!
We customize the cleaning of your home to meet your needs and expectations. Our services are available for weekly, bi-weekly, monthly or one-time cleanings.
Apartments
Throughout House, Condo and Apartment
Select Extras Adds Extra Time
inside cabinets

Washing walls

inside the oven

inside the fridge




Contact Us for Prices
Condos
Every "Deep Clean" includes the "Basic Clean" with detail emphasis and focus on build up, plus the following:
Ceiling fan blades
Light fixtures (hand washed in place / not removed) Not higher then a two step ladder.
Blinds (vacuumed and dusted)
Moldings, woodwork, and window sills (hand washed or wiped)
Baseboards (hand washed or wiped, reachable w/out moving furniture)
Lamp and lampshades (dusted or vacuumed with attachment)
Pictures and knick-knacks (hand wiped)
Furniture (polished, fronts, sides, legs
Stove top and drip pans scrubbed
All Cabinet fronts cleaned
All doors (washed)
Light switch plates (washed)
Countertops and backsplashes (washed)
Mirrors (Windexed all the way to top*)
Tub / Shower tiles
Wastebaskets (emptied)
Beds made (includes master and any additional beds)
Stairs (vacuumed, wood washed)
Floors (vacuumed and/or mopped includes closets)
Vacuum all carpet crevices (crevice along the edge where bugs, animal hair, carpet fibers collect)


Livingroom

Dust furniture, window ledges, frames, knick-knacks, and baseboards
Dust window blinds, as needed
High dust ceilings for cobwebs
Spot clean walls, doorjambs, and light switches for fingerprints
Clean mirrors, front and back door glass, and picture glass
Vacuum or sweep and mop all floors
Clean or dust hanging light fixtures and fans, as needed
Dust stairs, banister and railing
Clean or dust outside of fireplace and mantel
Empty all trash


Kitchen

Clean and disinfect countertops
Clean and shine appliances· Clean stovetop and burner pans
Clean inside and outside of microwave
Wipe down front of oven and refrigerator
Wash cupboard fronts
Wipe down table and chairs
Scrub kitchen sink and fixtures
Sweep and mop kitchen floor



Bedrooms
Make beds with clean sheets
Dust furniture and knick-knacks
Vacuum floors and under beds, if possible


Bathrooms
Clean and disinfect sink, toilet, and tub - inside and out
Wipe down cabinets
Clean and shine mirror, shower doors, and picture glass
Dust door frames, raised panels, window ledges, etc.
Sweep and mop floor on hands and knees


Immediate Payment:
Payment is generally required in advance for initial cleaning assignments and immediately following the service for regular cleaning assignments. We don't offer payment terms for house cleaning services. To all customers that are paying with a business check or personal check, will make it out to
Sparkling House Service

How To Pay For Regular Cleaning:
Most customers pay for regular recurring cleaning assignments by credit card. You may pay for the regular cleaning by check or cash, if you prefer, as long as you don't forget to leave the payment out for us when we clean.
Timing of Credit Card Charges:
Initial cleaning assignments are generally charged in advance, to avoid payment failure. Regular cleaning service is always charged immediately following the completion of service, unless alternative terms have been agreed.

Invoices For Cleaning Services:
We don't normally send customer invoices. If you require these, we'll prepare and send them to you for an added fee.



Lock-Out & Cancellation Fees

Please Don't Lock Us Out
Lockouts are charged $45.00 each occurrence.
Please Cancel in Advance
If you cancel less than 24 hours in advance, then a cancellation fee applies (same as lockout fee.
also you will be charged 20% of your cleaning rate.

Give Us a Key to Avoid Recurrences
If you give us a key to avoid future lockout occurrences, we may waive the lockout fee, at our discretion.

Lockouts Are So Uncool
Ever spent an hour waiting in a restaurant, only to realize that your date has stood you up? That's what lockouts feel like to a home cleaning company.
We're cool about cancellations, but please don't strand 1 vacuum, 2 buckets, 40 cleaning cloths, a broom and a cleaning professional outside your door for 30 minutes, while we are trying to phone you.
People make mistakes, and we do our best to understand, but lockouts are:
a) incredibly disruptive to our operations;
b) demoralizing for cleaning professionals; and
c) economically costly to our company.

Cancel 24 Hours in Advance
If you wish to reschedule, it's best to call and speak with us directly, so we can fit your make-up cleaning into the schedule.
Please reschedule any assignment a minimum of 24 hours in advance to avoid a cancellation fee. This also means you can terminate our service at anytime.
Aside from lockouts, our biggest challenge with cancellations is that client messages are sometimes ambiguous about whether the cancellation impacts a single or recurring service. Please be clear about this when you cancel.

Vacation Policy
Planning a month's vacation? No problem, just please tell us at least 24 hours in advance, if possible.

Cancel Same Day
If circumstances require that you must cancel the same day (in less than the required 24-hour advance notice), then we may anyway offer to waive the lockout fee, at our discretion (particularly if you have a long track record of being dependable).

Dispatch Is the Key
Balancing the daily schedule is tough to do once dispatch has taken place. That's why we ask our valuable clients to please tell us about scheduling changes eight hours in advance (which by definition is prior to dispatch), whenever possible. Whatever you do, please don't lock us out (Surprise!).
Only As Good As Our Last Home Cleaning Assignment
Sparkling House Service is not a franchise home cleaning service. We never ask you to commit to using our services more than one cleaning at a time.

1. Short Notice: If you wish to cancel service on short notice (less than 24 hours in advance), please do so by phoning us. If you cancel less than 8 hours in advance, then a cancellation fee may apply.

2. More than 24 Hour Notice: You can cancel service anytime by phone, or if it's more than 24 hours in advance, you can use the Contact Us Form to cancel any home cleaning service. If it's more than 24 hour's notice, you can also cancel or terminate service by jotting a note to:
info.sparklinghouse@gmail.com
If you send us a note, leave a message by phone, or use the Contact Us form, please be clear whether it's a permanent or temporary cancellation.
If you're dissatisfied with any aspect of our service, any feedback you give us will be highly appreciated.




"My home felt great after being cleaned so thoroughly. I felt that Amy were honest and I felt safe having her in my home."



"We love the rotating cleaning schedule to address the entire house. The cleaning is always thorough and well done. We have referred several neighbors!!!"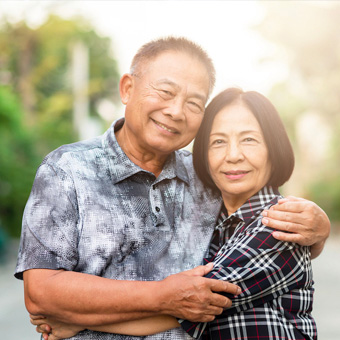 "The Sparkling House Cleaning has been a special gift in our life. You have been timely, diligent, thorough, reliable, trustworthy, and best of all, you have helped to keep our home "squeaky clean". We are grateful."
- Phil & Gloria H.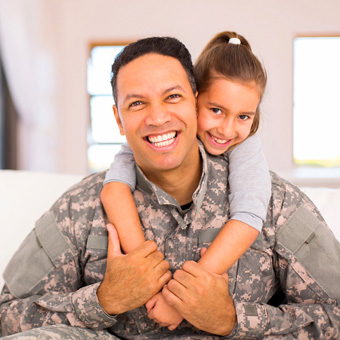 "They did such an amazing job!! I had to let everyone I know that they have to use them. Hiring The Sparkling House Cleaning was the smartest thing I've done in years!"
Mark B.


Frequently Asked Questions


Our goal is to provide the best customer service and to answer all of your questions in a timely manner. Below are just some of the frequently asked questions we receive.
If you do not see your answer below, please do not hesitate to contact Sparkling House Service

How do I reschedule a cleaning with Sparkling House Service ?
It's simple. Call 704-785-4977 and speak with your cleaning specialist. They will assist you in rescheduling your clean. Keep in mind, there also may be times when weather makes it unsafe for us to travel and carry equipment and supplies to your home. Driveways and sidewalks must be cleared and accessible. Holidays may also necessitate a schedule change. Your understanding and cooperation in rescheduling is greatly appreciated.

Will my house be inspected after every clean?
Yes, The cleaning specialist will inspect all areas before he/she leaves. They will have a cleaning checklist for you, we does these inspections to ensure the highest quality standards.

I have an alarm system. What do I do on days my house is cleaned?
If your home has a security system, please provide us with the code and steps necessary for us to turn off the alarm. We will reset the alarm when we leave. Alternatively, you may want to disable it on the day of your scheduled clean.

How do I cancel a cleaning with Sparkling House Service?
It's simple. Call 704-785-4977 and speak with a representative from Sparkling House Service. They will assist you in cancelling or rescheduling your cleaning. In the event that you cancel a clean, it must be with in 8 hours or you may be charged a cancellation fee.

What if I'm not satisfied with the service?
If you're ever unhappy with any area we've cleaned, we'll return the next business day and re-clean it.
Do you work on Saturday?
We do not work on Saturdays. We may make exceptions occasionally for regular customers, but will make exceptions for move-out cleanings.

When will you arrive for my move out cleaning?
We can only provide an approximate arrival time, as regular cleaning customers have preference in terms of scheduling; move out cleanings are added onto the schedule when there are slots available. Arrival times for move-out assignments cannot generally be firm because move-out cleanings are schedule
add-ons.

How many cleaners will come for my move-out cleaning?
The number of cleaners who arrive for a move-out cleaning (2 or 3) will depend on which team becomes available for a move out assignment.

Can you give me a fixed price for my move out cleaning?
Move out cleanings are by the hour, and not by the job, which is in contrast to service for regular house cleaning–clients seeking regular service may ask for a fixed price quote. The price for Move Out Cleans is $40 per cleaner per hour, with a minimum of $240 or six man hours. Of course condition is a major driver for cleaning time. Aside from that, clients can manage the cleaning team and scope of the team's activities, if they wish, in order to purchase whatever amount of time may be needed. This can be important for move-out cleanings, as the level of detail in terms of inside cabinets and drawers, cleaning of window tracks, and other discretionary work contributes to the variability of clean times for move-out cleaning assignments.


Special Offer For Existing House Cleaning Customers


If you're an existing house cleaning customer and are currently included on our schedule for regular service (every 2 weeks or more frequently), then you're eligible to buy a Gift Certificate for a friend (to be used for an initial cleaning), at a 20% discount off our regular fees ($20 per hour), based on the following denominations:
$120 Face Value for 6 man-hours costs $96
$180 Face Value for 9 man-hours costs $144
$240 Face Value for 12 man-hours costs $192

Which Gift Certificate Should I Buy?
An initial clean for a 2000 SF home typically takes a cleaning professional 4 to 6 hours. If the house has been cleaned professionally within the past 2 weeks, we can likely clean it in just a couple of hours. Of course, if it's in disarray or hasn't been cleaned thoroughly for an extended period, it can take much longer.

If you buy a Gift Certificate for a smaller time than may be required to complete the assignment, then for any excess time, we charge the recipient our regular rates. Or we can just agree on some priorities, and quit cleaning when the time runs out.

How Do Gift Certificates Work?
Call us at 704-785-4977 to arrange the details, including recipient's address, denomination, and advance payment. Once the details are sorted, then the gift certificate can be sent to you or directly to the recipient by mail.


Order a Gift Certificate from Sparkling House Service, giving the gift of a clean home is an important one and we know you want your gift to be a clean smile. If you are unsure of the appropriate gift amount, call us for assistance in choosing the perfect gift.
Gift Certificates purchased with Check will be mailed after payment is received.
$100
$150
$200
$250
Call for more gift cleaning rates